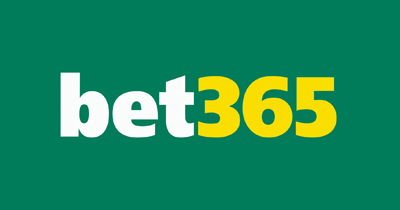 The biggest esports game selection
Bet on a huge range of markets
Great bonus with no wager
Bet on esports at Bet365 - 50€/$/£ Welcome Bonus + special offers!
If you are looking for the one sportsbook that has everything you need in one package - look no further than Bet365! A true veteran in the business who now also is leading the way when it comes to esports betting. Esports betting at Bet365 offers a wide variety of games where most other only offer the bigger names such as League of Legends, Dota 2 and CS:GO. This is one of the main strengths at Bet365 who offers titles such as Overwatch, Rainbow Six and Rocket League to name a few.
---

The biggest esports game selection

Bet on a huge range of markets

Great bonus with no wager
---
The variety in each game itself is also astonishing and something very few sportsbooks can match. Bet365 has been an innovator in the sportsbetting world since as early as the year 2001 and as a player you can feel safe as ever with this betting giant. Bet365 is licensed by the Malta Gaming Authority (MGA). Apart from offering a great variety of games and selections for the esports enthusiast Bet365 offers a 50€/$/£ welcome bonus when joining and a whole bunch of interesting recurring offers on top of that. As an industry leader Bet365 have innovated online sportsbetting for years and now they look to do the same for esports. With that said, let us dive right in and review the many cool features that Bet365 offers.
Bet365 Overview
| | |
| --- | --- |
| Esports games available | CS:GO, League of Legends, DOTA2, Overwatch, Rainbow Six, Starcraft 2, Rocket League, PUBG, King of Glory, Super Smash Bros, Hearthstone, Fortnite, World of Tanks, World of Warcraft |
| Tournaments/Leagues | IEM, ESL, FLASHPOINT, LEC, LCS, LCK, LPL, LJL, OWL |
| Esports Welcome Bonus | Yes, 100% deposit match up to 50€/$/£ |
| VIP Programme | For Casino/Poker only |
| Payment methods | Visa, Mastercard, Maestro, Skrill, NETELLER, paysafecard, Bank transfer, PayPal (varies per currency) |
| Customer Support | Email, Live Chat, Phone |
| Mobile App | No |
| Minimum deposit | 5€ / 5£ / 10$ |
| Minimum withdrawal | 5€ / 5£ / 10$ |
| License | Malta Gaming Authority |
Esports odds at Bet365
Bet365 has a long history of being known as one of the operators who offer the best sportsbetting odds on the market. Esports odds are no different as Bet365 has one of the biggest portfolios on the market as they offer more games than anybody, but also a big variety of games and markets inside of these. The odds themselves are often very good at Bet365 and more often than not you will find the best odds offered right here.
As much as we can rave about the broad selection at Bet365, we also want to highlight their initiative with League of Legends - all of the big leagues such as LEC, LCS, LCK and LPL are covered, but on top of that they offer almost every countries and regions leagues imaginable. At this point no one can compete with Bet365 for betting on League of Legends, the most popular MOBA game in the world. As if that was not enough the odds they offer on these games are leading in the market - just as they are for all the games Bet365 offer. 
---

The biggest esports game selection

Bet on a huge range of markets

Great bonus with no wager
---
Esports games offered by Bet365
Counter-Strike: Global Offensive (CS:GO)
The game that has survived every hit and blow thrown its way. CS:GO is still the leading FPS game out there when it comes to esports. The yearly majors and tournaments such as IEM Katowice and ESL One Cologne are sacred to esports enthusiasts around the world. Betting on CS:GO is an absolute blast with the games high intensity and exciting clutch moments.
Dota 2
Dota 2 is another game that has survived the age of time and still leads the way when it comes to competitive esports gaming! Every year this amazing game reaches its climax when The International kicks off, as it hoists the biggest prize pool in esports history. The game includes many betting options with kill totals, first Roshan kills and much more.
League of Legends
League of Legends is another massively popular MOBA game that has taken the world by storm since its release in 2009. With some of the biggest viewership numbers in the world of esports League of Legends is also one of the most popular games to bet on, and with Bet365 having one of the best markets for it, they are the given choice for the LoL fan. 
Overwatch
Overwatch has quickly become one of the most liked games in the world. On the betting side of things it is no different as Overwatch is very popular through the Overwatch League (OWL) and Bet365 offers every single game from it! This action packed FPS game might not reach out to as many people as CS:GO, but for betting purposes it delivers on all levels.
Starcraft 2
Starcraft truly is the grandfather of all esports, as it helped to shape the esports scene as we know it. The game is still hugely popular, mainly through tournaments such as IEM Katowice and WCS Global Finals (BlizzCon). Betting on StarCraft2 can be very lucrative for a player with deep knowledge about the game, but the entertainment factor is definitely something you can't look by as well.
Fortnite
Fortnite has taken over the world of gaming the last few years and as such, the esports side of the game has grown with the same pace. Betting on Fortnite can be a massive undertaking with its 100 man battles, that guarantees chaos all around. The Fortnite World Cup is one of the yearly highlights for the game and especially then betting on Fortnite is an amazingly entertaining experience!
Hearthstone
This hugely popular card game is no stranger to big esports events. Hearthstone Masters Tour is the main stage for the game and offers exciting games all year around to bet on. Bet365 does a very good job with offering games, both big and small for Hearthstone.
PlayerUnknown's Battlegrounds (PUBG)
Another Battle Royale that has grown immensely popular is PUBG, who challenges Fortnite for the BR-throne. Super exciting games that guarantees interesting endings is the name of the game, and as such it should excite every betting enthusiast. The esports scene for PUBG is on a rise and as such betting on the game has become more available, something that Bet365 was very fast to pick up.
Others
Bet365 offers a wide range of games in their esports section and with new games constantly being introduced it is fair to say they are leading the way in the industry! Above are some of the most popular games they offer on a daily, or at least weekly basis, but some other games offered by Bet365 are:
Rainbow Six
Rocket League
King of Glory
Super Smash Bros
World of Tanks
World of Warcraft
These games might not be as popular as the ones further up the list, but Bet365 offering them for the fans of the games is fantastic! To get started with betting on any of these games we would recommend you to read our general betting guide, which can help you along the journey to becoming an esports betting shark!
Bet365 Welcome Bonus - 100% deposit bonus up to 50€/$/£!
As a new player at Bet365 a welcome bonus awaits you in form of a matching deposit bonus up to 50€/$/£. On top of that Bet365 offers promotions for sportsbetting in form of accumulator bonuses, early payouts or money back guarantees. Let's have a look at how these offers can look:
Accumulator Bonus - Place a bet on 3 or more selections and get an extra boost to the odds. Depending on the amount of selections you can receive a bonus of 5-70%. For now only available for soccer bets.
Early Payouts - Bets on soccer gets paid out if your team leads by two goals. 
Money back - Bets on soccer gets paid back if the game ends 0-0, or as Bet365 likes to call it - Bore Draw Money Back.
As of right now these types of offers are given for bets on soccer, tennis, basketball, ice hockey and so on, but we are hoping that Bet365 will take the step and introduce it to esports as well. 
How to withdraw the bonus at Bet365
As per usual, bonuses have their terms and conditions for being able to withdraw them. Bet365 is no different, but do not worry as they offer one of the easiest bonuses to wager and withdraw on the market. On Bet365 you will receive Bet Credits after making a qualifying deposit and you have placed bets for the total value of your deposit, with a minimum odds of 1.2. Then it works as follows:
Receive 100% of your initial deposit in Bet Credits.
Bet Credits are not included in the returns of your bets. This means that a bet of 10€ on the odds of 3.0 will return you 20€ to the withdrawable balance, and not the 30€ you might otherwise expect. 
When your winnings from bets from Bet Credits gets credited to the withdrawable balance, there is no further requirements.
As you can see this bonus is a little bit different than most. The downside is that you can find bigger bonuses with other bookmakers, but this bonus at Bet365 is one of the easiest to benefit from as it basically has no wagering requirement. All in all this bonus is great and even if it can seem a bit complicated at first it is very simple in reality!
Withdrawals and deposits at Bet365
Bet365 offers a whole lot of options for both depositing and withdrawing money. The minimum amount for both is as low as 5€ with several different methods, which is substantially lower than most competitors. For players who use $ as their currency 10$ is both the minimum deposit and withdrawal. The maximum deposits and withdrawals allowed by Bet365 differ depending on the method, but overall their limits are much higher than most. Deposits and withdrawals at Bet365 are also always free of charge with all of their provided methods, which is a big plus!
Payment Methods
Bet365 offers a wide selection of deposit and withdrawals methods. Since these differ from currency to currency we recommend you go to the help center at Bet365 and select the currency you wish to instantly see your deposit and withdrawal options. The most common option such as VISA, Mastercard and Skrill are available for everyone, but the deposit and withdrawal limits might wary from currency to currency. Make sure to know what's available for you before you decide to join Bet365!
---

The biggest esports game selection

Bet on a huge range of markets

Great bonus with no wager
---
Bet365 site features and user experience
Navigating the sports betting section at Bet365 is an amazing experience and truthfully one of the reasons of their massive success. Finding what you are looking for is easy and smooth, with sections clearly divided per game, tournament and so on. To find what you are looking for, adding it to bet slips, navigating back and forth all goes seamlessly on this platform which has been built to perfection to achieve its goal. It might not be the best looking sportsbook out there, but we value functionality over beauty and Bet365 has really nailed it!
The livebetting section also deserves a shout out as it does a great job with making it simple to find the right games and navigate between sections. The option to mark the games you want to follow makes it a really nice experience and it is clear Bet365 is leading the market when it comes to user friendliness. The search function on the site also works very well and even if we think this is something everyone should have in this day and age that is not the case, and once again Bet365 shows that they pay attention to what their customer needs.
Bet365 on Mobile
Bet365 does not have an app for their sportsbook, but do not let that bother you - the sportsbook works perfectly on your phone anyway. The simple design of their site makes it super smooth and easy to navigate on your phone. Hand in hand with us saying the functionality of the site is sublime also transfers over to the mobile experience as it works just as well and once again the livebetting section is just about the best we have ever seen. There really is not much to say besides Bet365 being absolutely fantastic when it comes to the user experience on mobile.
Customer support at Bet365
As a market leader in a whole lot of areas it comes as no surprise that Bet365 also has a support team that delivers. The knowledge and experience their support team has is really, really good and they have made sure you can contact them anytime you need by these methods:
The live chat at Bet365 is always very fast to answer and no matter what questions or requests you might have, they will be able to assist you - 24/7.
Registration at Bet365
Joining Bet365 is as easy as it gets and only takes a few minutes. Press the Join button and fill in the mandatory information such as name, address, phone number, mail and date of birth and soon you will be good to go! As always when registering with a sportsbook take a good look at the terms and conditions. As is ruled by regulation you will have to provide Bet365 with verification of your identity(KYC) before making withdrawals. This is a mandatory process to protect all parties involved. Once your account has been created you are able to claim the deposit bonus and start betting on your favorite esports game!
Responsible Gaming
Bet365 is licensed by the Malta Gaming Authority (MGA) and is therefore required by law to meet certain responsible gambling standards. For players who would like to limit their gambling activities, the sportsbook offers three types of limits: deposit limit, session limit and self-exclusion. The deposit limit can be applied via the "My limits" page and cannot be changed until the daily, weekly or monthly time limit expires.
Security, Privacy, and Fair Play Guaranteed
Bet365 uses the highest level of security to protect its customers' private information and financial details. The sportsbooks license from the Malta Gaming Authority ensures the strictest of legislations are adhered to at all times. The game providers are themselves, licensed entities, most of which come with an excellent reputation in terms of game fairness and security. Players joining this sportsbook can rest assured that they will be safe.
Bet365: Our Conclusion
Betting on esports at Bet365 is a pleasure. With a broad game selection and massive markets for these you can find almost anything at this great bookmaker. Their livebetting section is world class and is offered for most esports games out there. In addition to that the cash-out function at Bet365 is by far the best one we have encountered. Bet365 is also one of the most experienced and trusted sportsbook on the market and as such you can feel incredibly safe while playing there. As esports is growing rapidly and the betting for it is ever developing we can trust Bet365 to be in the forefront of innovation. Bet365 has been leading the way in sportsbetting for years and now is looking to do the same for esports. If you are looking for amazing odds, an easy to navigate sportsbook and a trustworthy operator with years of experience - Bet365 is your new home! 
---

The biggest esports game selection

Bet on a huge range of markets

Great bonus with no wager
---