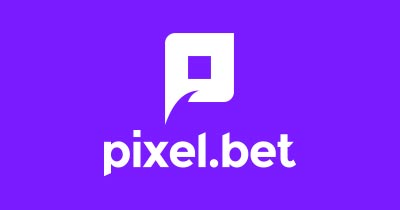 Smooth esportsbook

Swift and secure payments

World class customer support

Esports betting with Pixel.bet - 10% cashback and 100% esports!
Pixel.bet is company fully focused on esports and with that said they have one of the biggest game markets out there! CS:GO, Dota 2 and League of Legends are the obvious games offered by most, but Pixel.bet are unique in that they offer so much more and games like King of Glory, Rocket League and StarCraft: Brood War with many others offers good selections. Many esports betting sites have questionable licenses, but it's a great feeling Pixel.bet works under Malta Gaming Authority.
---

Smooth esportsbook

Swift and secure payments

World class customer support
---
LeoVegas acquired Pixel.bet in 2018 and with the backup of such a big name the future should be very bright for them! As a newcomer in the esports betting scene Pixel.bet has quickly established themselves as a trustworthy and innovative betting options. It's time for us to have a look at how far they have gotten and if they can compete with other, older sites!
Pixel.bet Overview
| | |
| --- | --- |
| Available esports games | Counter Strike: Global Offensive, League of Legends, Dota 2, Overwatch, StarCraft: Brood War, StarCraft 2, Rocket League, King of Glory, Valorant |
| Tournaments and Leagues | Pixel.bet offers all big leagues and tournaments, like IEM, ESL, FLASHPOINT, LEC, LCS, LCK, LPL, LJL, OWL, The International and Worlds to mention a few. |
| Welcome Bonus | No. |
| VIP Program | No, but a cashback weekly is offered. |
| Payment Methods | Mastercard, Visa, Skrill, Trustly |
| Customer Support | Live Chat, Email, Facebook, Discord, Twitter |
| Mobile App | No |
| Minimum Deposit | 20€ |
| Minimum Withdrawal | 20€ |
| License | Malta Gaming Authority |
Esports Odds at Pixel.bet
Pixel.bet is relatively new to the Esports Betting scene but that doesn't stop them from offering competitive odds in the betting market. The depth of the games offered and the markets for each and every game is something very few sites can compete with. Their biggest strengths lie within Counter Strike: Global Offensive, Dota 2 and League of Legends which they offer by far the most depth in regards to regional and minor leagues as well as all major tournaments.

Pixel.bet is wholeheartedly invested in esports and it truly shines through when we look beyond the "big three", as the selections are great. Depending on which game is your favourite Pixel.bet might be good or great, but in terms of both the odds themselves and the depth, the average reaches really high. There aren't many sportsbooks who are fully esports focused, but Pixel.bet has really gotten far fast and we expect the game library and odds offered to continue growing as well!
What Games does Pixel.bet offer?
Counter-Strike: Global Offensive (CS:GO)
CS:GO has been a fan favourite for a long time and this amazing FPS game suits itself perfectly for betting. Exciting moments and rounds is all brought together with a huge viewership and hype around the tournaments. ESL One Cologne, DreamHack Master and IEM Katowice are examples of loved tournaments CS:GO delivers every year. At Pixel.bet betting on CS:GO is taken very seriously and we appreciate that they offer different handicap lines for must games, as other usually has only one.
Dota 2
Dota 2 is best known for its record breaking yearly tournament The International, that year after year sets new prize pool records for esports. There is however a lot more to this fantastic MOBA game and tournaments are being played all year around. For betting Dota 2 suits itself really well with exciting, fast paced gameplay, where it sometimes feel like anything can happen. Pixel.bet offers a wide array of games from Dota 2 and the markets for each and every game are nothing short of impressive.
League of Legends
League of Legends is one of, if not the most, popular esports game in the world. The world championship for the game, Worlds, is one of the most watched esports events every single year and just like Dota 2 it suits itself perfectly for betting. Pixel.bet offers all the major leagues for the game such as LEC, LCS, LPL and LCK, but they also far beyond that and smaller regions leagues are also available, which is a welcome change compared to most.
Overwatch
Overwatch betting comes mostly through the Overwatch League (OWL), where teams battle close to on a daily basis. This FPS game has become very popular and while it can't compete with CS:GO in terms of numbers, it has a very passionate fan base. Overwatch delivers some really exciting games with loads of clutch moments and excitement, and as such betting on the game is super exciting.
StarCraft 2
StarCraft is in many people's eyes what started the esports boom about 2 decades ago, but the full story has yet not been written. The game is still hugely popular and the biggest tournaments are IEM Katowice and the new ESL Pro League that has recently replaced the WCS. SC2 might not be the easiest game to master, but for betting it's another story and in our eyes there isn't many games that can compete with this intense, fast paced madness that is SC2!
Others
Call of Duty
Rocket League
King of Glory
Valorant
Rocket League, Call of Duty and King of Glory are not the most popular esports out there but the fact Pixel.bet offers them is great for any fan of the games interested in esports betting! The latest addition is Valorant, which has already gained a lot of speed as it was released in 2020. The future looks bright for one more FPS game and Pixel.bet has been fast with picking up the latest trend in the past, and they are once again.
Pixel.bet Cashback
Pixel.bet does not offer a welcome bonus, but they are one of the few operators that offers some return on losses over time instead! Every Thursday there is a check to see if you have profited or lost money the week that has passed. If you had a losing week Pixel.bet offers you up to 10% back on your losses. In the long run this perk can be much more profitable than a one time bonus when signing up and for a player looking at the long term this is actually a good thing. How big you cashback will be is explained below.
Loss ranging from 10-249€ = 2.5% cashback.
Loss ranging from 250-749€ = 5% cashback
Loss greater than 750€ = 10% cashback
Withdrawals and Deposits at Pixel.bet
At Pixel.bet the most common ways of depositing and withdrawing funds are available. It's all built around speed and whether you are depositing or withdrawing you can expect things to move along with great pace. As is the case with most betting operators you will be available to withdraw funds through the same method you originally deposited with. The minimum amount for both deposits and withdrawals is 20€. The payment options at Pixel.bet are as follows:
Deposits: Mastercard/VISA, Trustly, Neteller, Skrill.
Withdrawals: Mastercard/VISA, Trustly, Neteller, Skrill.
---

Smooth esportsbook

Swift and secure payments

World class customer support
---
Pixel.bet features and user experience
At first sight Pixel.bet can seem like a bit much with its bright colors and quite overwhelming vibe. However, as we move past that and go to the games section it all changes - a modern, clear and easy to navigate esports games section is the key to a good sportsbook, and Pixel.bet has done an excellent job. The one downside is that the site does not have a search function, which can make life difficult. It has to be said the easy navigation between games and matches helps put, but we still would like another option.

To handle the registration, depositing money or anything else account related is super easy and smooth. The slogan of Pixel.bet is "Faster - Safer - Transparent" and that truly capsules our feeling of it all. The site is fast, the registration is fast and safe, you can also always be assured customer service will be there to assist you if any troubles arise. The FAQ section is also broad and answers most of the questions a player might have. A unique approach at Pixel.bet is that they have a news section that has the latest news from the esports world. We think that's pretty cool and it's definitely something no other betting operator can offer!
Pixel.bet on mobile
Pixel.bet does not have a mobile app, but the website is built to be compatible with mobile devices. The mobile version might not be the best on the market, but it delivers on what Pixel.bet is all about - simple, straight forward and functional. Going through betting markets, betting, depositing and withdrawing money is all easy tasks on the mobile and has all a player could need really. It's also important to note Pixel.bet is still a new company and improvements are being made all the time. We expect the mobile version to reach higher heights eventually, but for now it does its job, but not much more.
Customer Support at Pixel.bet
Pixel.bet are very active when it comes to their customer service. They offer the more standard things like live chat and answers through emails, together with a very solid FAQ on the site. We could praise them for doing all of this well, but it's their dedication to bringing the social media game to another level that impresses us. Facebook, Twitter and Discord are all places you can get fast answers from Pixel.bet about anything. The Discord integration is absolutely great as many esports fans around the world are so familiar with the software. We expect other betting sites to jump on this idea in the future, but for now Pixel.bet are the ones leading the way and honestly - Pixel.bet might offer many good things, but the customer support is where they beat all competitors.
How do I register with Pixel.bet?
Registrering with Pixel.bet is incredibly easy. Simply press "Register", fill in mandatory information such as phone number, email and password and you are on your way to start betting on esports already! As always when registering with a sportsbook take a good look at the terms and conditions. As is ruled by regulation you will have to provide Bet365 with verification of your identity(KYC) before making withdrawals. This is a mandatory process to protect all parties involved.
Responsible Gaming
As Pixel.bet is licensed by the Malta Gaming Authority, they are required by law to meet certain responsible gambling standards. The website offers various links to self help groups and has deposit limitations that can be set in the players account settings.
Security, Privacy, and Fair Play Guaranteed
The Malta Gaming Authority ensures strict legislation that Pixel.bet must adhere to. On top of that they offer quality security measures to protect their customers private information. When winning a bet, the winning funds are immediately given out and are able to be withdrawn within seconds of the bet being won! An overall great set of practices that help players feel comfortable when betting with Pixel.bet.
Pixel.bet: Our Conclusion
Betting on esports at Pixel.bet is pure joy and out of all companies who have only esports in mind, we have to say Pixel.bet are the ones who have succeeded the best this far. The fact they clearly have had their players in mind in every single decision seems obvious and overall there is very little to be negative about. The site is easily navigated and everything is always just a few clicks away. The lack of a search function still stings a bit however.

We have to give a thumbs up for the cashback system too, as it is something that is good long term, unlike a welcome bonus that purely focuses on the short term. The biggest plus, by far, is the customer support though. Help is always just minutes, or seconds away and the Discord support is amazing, especially for gamers. Pixel.bet might be new in the world of esports betting, but they have come incredibly far already. We are looking forward to see what the future brings as Pixel.bet seems to be on the path to becoming one of the best. As far as esports betting goes we can highly recommend joining the journey Pixel.bet is on!
---

Smooth esportsbook

Swift and secure payments

World class customer support