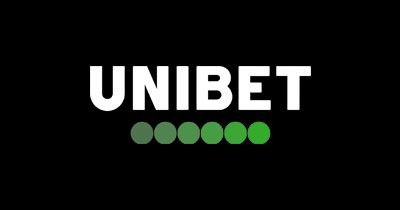 Market Leading Live Betting

Reliable Site

Best Mobile App
Esports betting with Unibet - fast, easy and safe!
Unibet is one of the oldest, largest and best known sportsbooks in the world. Every traditional sports bettor knows Unibet and now the company has invested heavily in esports with the goal of bringing their greatness into the world of esports. With more than two decades of experience and a great reputation it is exciting to have them help innovate the esports betting scene.
---

Market Leading Live Betting

Reliable Site

Best Mobile App
---
Their selection of esports games ranges from CS:GO, League of Legends and Dota 2 to smaller games such as Rainbow Six and StarCraft 2. One of Unibet's great strengths has always been live betting with live broadcasts and this is also translates to their esports betting section. Safety, ease, good odds and over two decades of experience in the betting market makes Unibet an easy choice. It's time to see what else Unibet has to offer and how far they have gotten with challenging the biggest and best esports sportsbooks in the world.
Unibet overview
| | |
| --- | --- |
| Available esports games | CS:GO, League of Legends, Dota 2, Starcraft 2, Rainbow Six |
| Tournaments / Leagues | The main tournaments of the games they offer. Ex: LEC, LCS, LCK, LPL, IEM, Flashpoint, R6 Pro League, TI |
| Esports betting bonus | Yes, but varies from country to country. |
| VIP Program | No. |
| Payment options | VISA/Mastercard, Skrill, Neteller, Paysafecard, Bank Transfer, Trustly. |
| Customer service | Live chat, Email, Phone. |
| Mobile app | Yes. |
| Minimum deposit | 10£/€ |
| Minimum withdrawal | 10£/€ |
| License | Malta Gaming Authority (MGA) |
Unibet and their esports odds
Unibet offers most of the big esports games and even if a few are lacking it will suit most people. The odds themselves are great and often higher than many competitors. Proof of that is how often we end up posting betting tips on our betting Twitter and Unibet is the site with the highest odds. For CS:GO, Dota 2 and League of Legends the selections for each match are more than acceptable and Unibet often has much, much more than just odds for the winner of the game. The simplicity in finding these, both pre match and live, is a huge plus that we appreciate a lot. The esports section at Unibet might need a little work in how many games they offer, but for the games they do have they are doing great and they are far above average in this regard.
Esports games at Unibet
Counter-Strike: Global Offensive (CS:GO)
CS:GO is a true classic, that is still the leading FPS game in the world of esports. The biggest tournaments for the game, like IEM Katowice and ESL One Cologne still bring mindblowing viewership numbers and CS:GO suits itself perfectly for betting as well. CS:GO is one of the games Unibet invests mostly in and for a fan of the game Unibet should suit perfectly.
Dota 2
Dota 2 is a massive MOBA game that together with League of Legends has dominated the esports scene for years. The game has huge major tournaments every year that eventually climaxes in The International, that yearly breaks prize pool records in esports. Betting on Dota 2 can be very entertaining, especially during these tournaments and Unibet offers every single game from these.
League of Legends
As we mentioned earlier League of Legends challenges Dota 2 for the king of MOBA title. In all honesty the game sees even bigger viewership numbers than its rival and yearly the massive Worlds, draws record breaking numbers. Likewise, League of Legends is a game that suits itself perfectly to betting. Unibet offers all the big leagues such as LEC, LCS, LCK and LPL, but they also offer many of the smaller leagues, which is amazing the LoL fans.
StarCraft 2
StarCraft was the game that put esports on the map about two decades ago. That doesn't mean the game is done just yet however, as tournaments such as IEM Katowice and ESL Pro League still draws the fans together. Betting on StarCraft 2 can be a highly entertaining venture with its fast and action packed games!
Rainbow Six Siege
Rainbow Six is a highly tactical FPS game that has been part of the esports scene for a few years. The best players in the world compete in its Pro League and these games have become popular betting objects. Unibet has picked up the trend early and offers a whole of odds for the game already. 
Unibet deposit bonus for new customers
Unibet offers welcome bonuses to all new players, but these differ from country to country and UK/Ireland/USA/Canada and more have their own tailored bonuses. These span from free bets to deposit bonuses and more. To make sure what bonuses are available for your country make sure to go to Unibets promotions page. 
Deposits and withdrawals
Unibet offers a wide range of services for depositing and withdrawing money. In principle, all commonly used services are available. All transfers, deposits and withdrawals alike, are completely free of charge at Unibet. The minimum amount on deposit is 10€, with the exception of some rarer payment methods, while the maximum amount depends on the method of payment. For the withdrawal most methods the same limit of 10€ applies.
Deposits: VISA, Mastercard, Skrill, Neteller, Paysafecard, Bank Transfer, Trustly
Withdrawals: VISA, Mastercard, Skrill, Neteller, Bank Transfer, Trustly
---

Market Leading Live Betting

Reliable Site

Best Mobile App
---
Features and user-friendliness at Unibet
Unibet has created a brand around its green theme color that cannot be mistaken. "Unibet Green" is the dominant color on the site, providing the bettor with a functional, simple and high quality package. In the top bar you will find everything related to account management, links to different sections of the page and links to pages where you can find more information about Unibet and help with problems. The left edge of the page is dedicated to different sports and games. Esports is one of the sports among traditional sports, as Unibet has not built its own section focusing on esports on its website.

In the bottom bar, as is familiar to betting sites, you will find direct links to everything relevant on the site and information about the site's licenses. In other respects, the page focuses on the essential, i.e. to provide items in a neat and compact form for play. For esports betting, the items are neatly divided between games and games by tournament. Personally, I really like this layout as it makes it very easy to find the item you want and potentially opens up new ideas for the bettor about what to play next. Mainly one feature has been Unibet's greatest strength throughout its history, live betting. Unibet has also harnessed live betting to esports and there are plenty of live matches to play with streams available most of the time.

Live bets include items other than betting on the winner, which is definitely more than most of the competitors. One big plus on the live betting page is the statistics that Unibet provides for both teams to make betting easier. Usually those stats need to be retrieved from a separate site so it is very innovative to provide them directly and keep players in this way strictly on their own site. Unibet is simply really easy to navigate and the odds you are looking for are always just a few clicks away. Few sites can match Unibet when it comes to being quick and simple, but all while having a great look to it all.
Unibet on mobile devices
Unibet is the dream of a mobile bettor. It has a very well-functioning mobile app and in addition, the pages themselves are great for mobile devices. Even the brightest star of the site, live betting is available in all its glory on mobile devices, even live broadcast and statistics are available. Unibet is so highly optimized for mobile devices that at times it feels more convenient to browse the site on a phone than on a computer. All Unibet betting services are available on both the app and the mobile website and are easy and pleasant to use. The app is available for both Android and iOS devices. The app can be downloaded both through app store and the Unibet website. Whether you use an app or a mobile site, Unibet is a great choice for the player who bets via phone!
Unibet customer service
Unibet support is available via both live chat and email. Live chat is available 24/7 in English. By email, customer service representatives can be reached around the clock, although the response time there is longer than in the live chat where you get a response in seconds. Customer service is a bit hidden behind the Frequently Asked Questions section, so to open a live chat you must first see if there is an answer to the problem in the FAQ column and after the answer you will have the opportunity to open a live chat.

Our experience with Unibets live chat has been very pleasant, as fast and accurate answers have been delivered time after time. As a very popular and large site, there is a large number of customer service representatives and with it there is little variation in the level of customer service. The Unibet FAQ column is built really well, so often the answer can be found there and there is no need to open a live chat. All in all the support at Unibet is simply world class and there is nothing bad to say from our end.
Registration on the Unibet website
Registering on the Unibet website is really easy and fast. Just press the "Register" button and fill in the required information such as country, email, password, address and phone number. Upon registration, Unibet will send a confirmation message to your phone so that you can confirm your phone number. After filling in the information, you can deposit money and start playing. As always when registering with a sportsbook take a good look at the terms and conditions. As is ruled by regulation you will have to provide Unibet with verification of your identity(KYC) before making withdrawals. This is a mandatory process to protect all parties involved.
Responsible gaming
Unibet is registered under the license of the Malta Gaming Authority and through it must comply with strict regulations and guidelines regarding gambling. For a customer who wants to limit their play, there are several different ways to limit themselves: Loss limit, time limit on a game account and deposit limit. In addition to these, Unibet provides links to sites that can help identify and resolve a gambling problem, as well as software to help prevent gambling.

Unibet has also created a test that allows you to determine your own player profile and thereby identify a possible starting game problem. Also available Unibet also has to offer a "reality alert" that gives a pop-up every 30, 60 or 90 minutes, restoring the timeline to the player. In all respects, Unibet wants to make sure that gaming is responsible and comfortable.
Security, privacy and fair play
Unibet ensures that the safety and privacy of users is always ensured. The Malta Gaming Authority (MGA) license requires a high level of action to ensure security and privacy and to ensure fair play. Unibet has over 20 years of betting experience, which has honed safety to its peak. Players using Unibet can feel safe and at home, Unibet has done a good job in this area. Unibet is definitely one of the best known and most trusted sites on the market.
Unibet summary
Esports betting at Unibet is definitely something we must recommend, especially for live betting. For someone interested in esports as well as traditional sports Unibet is a perfect choice.. The site is easy to use, fast and accurate, all while offering a good selection of games and markets with great odds. Here are a few reasons to choose Unibet:
Market-leading live betting
An experienced and well-known reliable site
Awesome mobile app and mobile site. The best site for the phone gamer.
Industry leading customer support
Great markets for esports
High odds
MGA license that guarantees safety and fairness.
With 20 years of experience, Unibet has created an almost complete package. It is simple, versatile, reliable and most of all it offers big odds. A great customer experience on both computer and mobile is important. In general the bonuses are also a great positive, but these vary too much from country to country to name specifically. As a whole, Unibet is at the very top of the market, as you would expect from an audience favorite.

Unibet's only weakness in our eyes come with its quite slim offering of esports games, as they only focus on the biggest games. It is expected that the range of games will expand in the future, but at the moment, unfortunately, it excludes some bettors simply because their favorite game is not offered. However, if they do offer your game of choice, then Unibet is a great choice in all regards and we warmly recommend you to give this betting giant a chance!
---

Market Leading Live Betting

Reliable Site

Best Mobile App